Chairman Greeting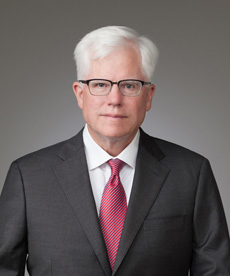 It is with great pleasure that I provide my annual greeting to you. This annual greeting provides an opportunity to reflect on a year of safe and reliable performance by the 10 Japanese operating nuclear units as well as the remarkable progress at JANSI. The accomplishments of the industry and JANSI are particularly noteworthy considering the on-going challenges associated with the global Corona Virus pandemic.

The operating nuclear stations continue to perform at world-class levels of safety and reliability as measured by accepted indicators of plant performance. Furthermore, several stations across Japan are preparing for near-term operation following extensive safety reviews and upgrades to safety systems. Other stations continue the intense work of completing required safety reviews in preparation for their eventual return to service. As the JNFL reprocessing plant prepares for commissioning, the global standards of operational excellence are being adopted by this facility as well. The ultimate success of JANSI will always be measured by the safe and reliable operation of all members' nuclear facilities.

I am delighted to report that at JANSI we are making steady progress on our 10-Year Strategy as measured against our strategic milestones. Importantly we have achieved results on our highly focused areas of peer review effectiveness, the feasibility study for performance monitoring and continuous monitoring and support for the commissioning of the JNFL reprocessing facility and preparation for restart of nuclear units in long-term shutdown. Furthermore, we continue to improve our capability to evaluate an organization's safety culture, offer world-class training seminars and courses on a wide range of nuclear safety topics, and monitor member actions on safety improvement recommendations and defense-in-depth reviews. At the request of our members, we provided support for operator-sponsored self-assessments of safety culture. As is our practice, last October we conducted a review of our strategy and assessed the dynamic situation in our industry. We concluded our strategy remained sound and only minor adjustments were necessary. The functional re-organization that we implemented last year has improved our internal collaboration and strategic alignment. Furthermore, our new work environment has enabled employees to perform their work in a place and manner that most efficiently allows JANSI to meet its obligations to the industry. I take much pride in the professional performance of each JANSI employee.

The next year will be an inflection point for Japanese nuclear operators and JANSI as we shape a sustainable nuclear safety framework for self-regulation. Working collaboratively with WANO, and consistent with WANO's Action for Excellence plan, we will apply every effort to complete the rigorous process for achieving WANO equivalency for our peer review program. Equivalency will provide assurance that the JANSI peer review process and performance standards meet or exceed the highest global standard for peer preview quality. Furthermore, working with the Japanese nuclear operators we will begin implementation of a program of Performance Monitoring and Continuous Monitoring using the WANO enhanced performance monitoring program as the core, but customizing the monitoring program for the Japanese operators consistent with the processes and programs in place among the operators. Over time, this safety framework, customized for the Japanese nuclear operators, will enable JANSI to monitor safety performance in an effective and efficient manner and apply our valuable resources to areas in most need of attention. This will be an exciting journey for all.

The foundation for our safety performance, and critical to the framework described above, is an industrywide culture characterized by seeking and embracing the highest standards of excellence, fostering self-awareness and self-correction with respect to these standards and continuously learning as our excellence standards evolve based on experience. These foundational values are the guide posts our industry leaders emulate to create a work environment of continuous improvement and learning across the industry. These values must be visible in the work of each Nuclear Professional as they perform each task every day to the high standards expected of a Nuclear Professional. At JANSI these are our values, and we embrace the values as central to industry success.

As we note at every Annual Conference, JANSI serves an important role to ensure the lessons of the Fukushima Daiichi nuclear accident are not forgotten over time. As we all know, there have been many investigations and studies of the March 2011 accident. Recently JANSI complied the lessons from multiple reports in a single source of information for the many lessons. This document titled "Collection of Lessons Learned from the Fukushima Daiichi Accident" will be the ready reference for JANSI, and the industry, as we continually reinforce these lessons in all our work. I am grateful for the hard work of those that created this detailed compendium of information.

As I close this year's Chairman Greeting, I reflect on the difficult challenges that confront the world today. Whereas the global Corona Virus pandemic is lessening in severity, the pandemic continues and will require constant vigilance. The tragic war in Ukraine has highlighted the critical importance of energy security to assure our collective well-being and economic health. And the urgency of reducing carbon emissions continues as a global imperative. Each of these global dynamics has focused close attention to how we produce, store, and use energy. Today nuclear energy is increasingly recognized as a reliable form of energy that contributes to economic prosperity, energy security and environmental health. All discussions of nuclear energy, however, begin with the need for public acceptance and a presumption of nuclear safety excellence. Public confidence in our industry can only be achieved when safety excellence is not just our goal, but our way of life. As Nuclear Professionals at JANSI this is way of life we warmly embrace.


William Edward Webster Jr.
Chairman
Japan Nuclear Safety Institute