Chairman Greeting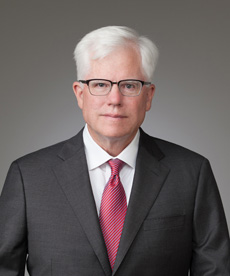 This is the second annual greeting that I must begin by mentioning the global corona virus pandemic. Our personal lives and business activities continue to be severely affected by the pandemic. At JANSI our priorities of the health and safety of each employee, the avoidance of a JANSI activity becoming a source of Covid-19 spread and the continuance of JANSI's important nuclear safety oversight responsibilities drive everything that we do. Fortunately, effective vaccines are available and as they are deployed in the near-future the pandemic will lessen and the rigorous disease-prevention protocols now in place can be reduced as well. We all look forward to a time when we can gather and meet in person and travel freely across borders.

The response to the Covid-19 Pandemic by the Japanese nuclear operators and the JANSI staff has be extraordinary. As a community of Nuclear Professionals, we met the challenges of worker health and safety as well as the avoidance of workplace transmission of Covid-19, all while maintaining a relentless focus on nuclear safety. The stress of the pandemic reinforced our dedicated commitment to safety. It further revealed the innovative spirit of the JANSI staff as well as the leaders of the operating companies to meet our collective commitment to effective nuclear safety oversight in new and creative means. Of particular note has been the effort to continue effective peer reviews during the pandemic. After a brief stoppage last year, peer reviews were resumed using a thoughtful combination of in-person field observations and remotely conducted interviews and performance analysis. With great support from the stations, this new means of conducting peer review has proven to be highly effective in fostering continuous improvement in nuclear safety. Similar work has been completed for other JANSI programs as well.

Today nine nuclear units at five stations are in an operational status and several more are carefully preparing for restart after long-duration shutdowns and extensive safety reviews and upgrades. Furthermore, many stations are in the rigorous process of safety reviews and plant upgrades as they pursue regulatory and community approval for restart. It is notable that the operating units are performing at high levels of safety and reliability as measured by accepted global performance indicators. The ROP has been successfully implemented across the industry supported by industry initiatives to implement corrective action programs, configuration management and common performance indicators. The construction of the JNFL reprocessing facility is nearing completion and industry and JANSI support for the safe commissioning and operation of this facility is well underway.

In fiscal year 2021, we enter our third year of the JANSI Ten-year Strategy. We continue to make measurable progress consistent with the annual plans as we improve the effectiveness of our peer review programs in collaboration with WANO, provide support to stations to resolve common issues, complete a feasibility study for continuous performance monitoring, and support the commissioning of the JNFL reprocessing facility. We continue to monitor industry performance and the external environment and make annual adjustments to our JANSI Ten-Year Strategy. This year only minor adjustments we required to the strategy and our priority work will continue with our high focus areas.

Although only minor changes to the JANSI Ten-Year Strategy were required, FY 2021 will be a year of significant change at JANSI. We will implement a new organization structure aligned to our Ten-Year strategy and reflective of the maturity and capability of the organization. This flattened organization structure will simplify decision-making and foster greater collaboration among work groups. The new role of Senior Vice President will enhance our increasingly important external interfaces and increase the effectiveness of our internal leadership and talent development efforts. At JANSI we will move to a more flexible, efficient and effective work environment by capturing the lessons we have learned during the pandemic. Notably we will balance the in-office work, work-from-home, and work at a member facility to achieve the best work setting for a given task. It is anticipated that an individual will work in the JANSI office about 50% of the time. The refreshed organization and work environment will strengthen communications and collaboration across JANSI to provide high quality evaluation and support to our members. These exciting changes will require participation of all JANSI staff as well as support from the members.

In closing this year's Chairman's Greeting, I want to note recent commitments of the governments of Japan and the United States to meet aggressive carbon-reduction goals. These aggressive goals have served to highlight the essential role of nuclear energy in a net-zero carbon economy. Yet it is clearly understood that nuclear energy can only fulfill its role with exceptional public confidence, public confidence that is underpinned by impeccable safety performance. Society's high expectations are appropriate, and we must meet and exceed these expectations. The women and men of JANSI have a central role in supporting the JNOs meet society's expectations for safe and reliable nuclear energy. Due to the dedication and hard work of the JANSI staff, I am confident we are up to the challenge. It is an exciting time to be a Nuclear Professional at JANSI.

William Edward Webster Jr.
Chairman
Japan Nuclear Safety Institute